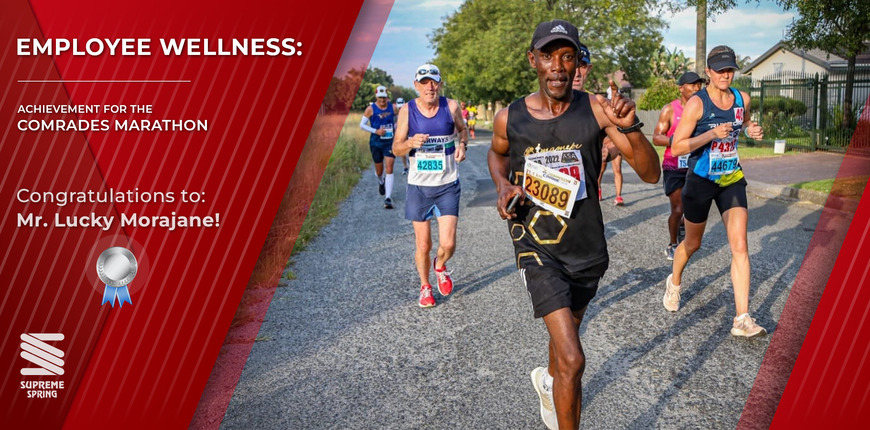 In the world of sports, tales of extraordinary achievements inspire and motivate us to push our limits and strive for greatness. Today, we are thrilled to share with you the remarkable accomplished by one of our exceptional employees, Mr. Lucky Morajane, in the renowned Comrades Marathon. With sheer dedication and relentless training, Lucky has made us all proud by securing the prestigious silver medal.
It serves as a reminder that with dedication, perseverance, and a strong support system, one can conquer seemingly insurmountable challenges. His journey is a testament to others, encouraging others to dream big and chase their ambitions relentlessly.
As we celebrate Lucky's remarkable success, let us remember that greatness lies within each of us, waiting to be awakened. Whether it is conquering a marathon, pursuing a dream or overcoming adversity, we can all draw inspiration from Lucky's story to reach new heights.
Congratulations, Mr. Lucky Morajane, on your extraordinary achievement, may your future endeavors continue to be filled with success.