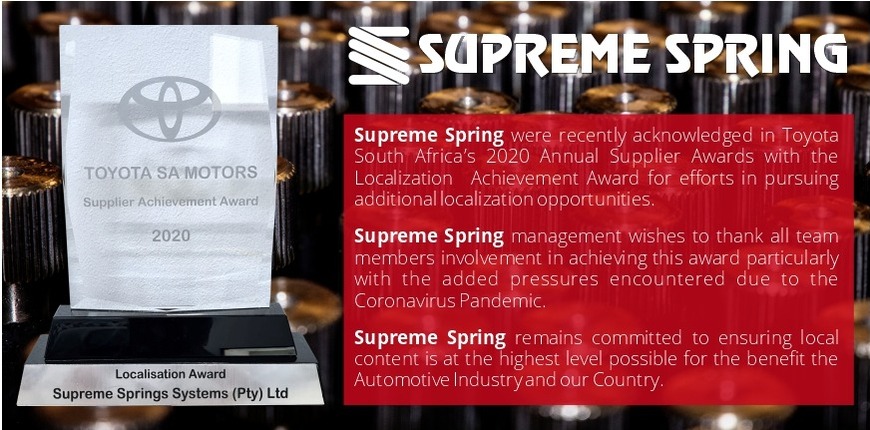 Supreme Spring were recently acknowledged in Toyota South Africa's 2020 Annual Supplier Awards with the Localization Achievement Award for efforts in pursuing additional localization opportunities.
Supreme Spring management wishes to thank all team members involvement in achieving this award particularly with the added pressures encountered due to the Coronavirus Pandemic.
Supreme Spring remains committed to ensuring local content is at the highest level possible for the benefit the Automotive Industry and our Country.